What Are The Models Of Seafood Single Use Temperature Logger
Author:freshliance2023
2023-08-09
Seafood has become a part of people's diet, but it is very sensitive to temperature, and it is a bit difficult to store or transport seafood for a long time. With the development of technology, the seafood cold chain system plays an irreplaceable role as an important link to ensure the quality and freshness of seafood. Seafood single use temperature logger can monitor and record the ambient temperature during the cold chain process.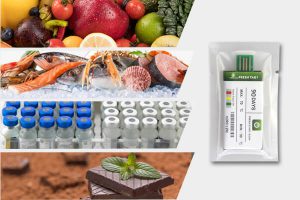 The seafood cold chain refers to a series of measures and facilities to keep seafood at low temperatures during the whole process from ocean fishing or breeding, processing, storage, and transportation to sales. The purpose of the seafood cold chain is to maintain the quality and freshness of seafood. The seafood single use temperature logger has a small footprint and a high waterproof level and can be placed directly on the item package. At present, the use temperature logger launched by Freshliance monitors the temperature range of -40°C~+70°C, while the short-term cold storage of seafood is at 0-10°C, and the long-term freezing temperature is at -25~-35°C, so this device can meet the requirements of seafood. Cold chain use. Due to the different days of seafood cold chain trips, we have also designed different types of equipment, which can cover 7, 15, 30, 60, 90, 120, or even 180 days to meet the special needs of various applications.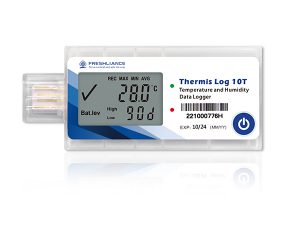 Seafood single use temperature logger is a one-time use device, its price is very cheap, and its accuracy is very high, it can accurately monitor and record the cold chain temperature of seafood and can generate an unmodifiable PDF format after the trip data report. Freshliance is very familiar with seafood cold chain technology. We can design reasonable temperature monitoring solutions according to the different needs of different users, save users' costs, improve the efficiency and quality of the overall cold chain system, and provide consumers with a better seafood experience.