Usb Temperature Humidity Data Logger Available For Shipping
Author:freshliance2023
2023-08-10
With the continuous development of global trade and people's emphasis on food quality and safety, shipping cold chain has become a very important way in the field of fresh food transportation. Now more and more airlines support cold chain transportation and USB temperature humidity data logger is gradually being used by shipping companies in cold chain transportation, which can ensure the stability of temperature and humidity of food, medicine, and other temperature-sensitive items.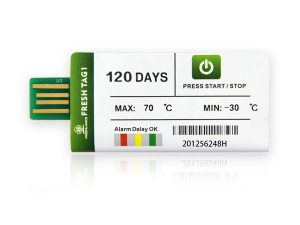 During the entire air transportation process, temperature, humidity, and other environmental parameters need to be strictly controlled to ensure the normal operation of cold chain equipment. The USB temperature humidity data logger developed and produced by Freshliance can be plugged into a PC or mobile phone through a USB 2.0 interface, and can directly generate an unmodified PDF format data report without installing software. According to the needs of transportation time, our company can provide temperature data loggers with working hours of 7 days, 15 days, 30 days, 60 days, 90 days, 120 days, or even 180 days. The shipping time will be shorter than that of land and sea transportation, so we can choose the model that suits us when choosing a thermometer. The recorder takes up little space and has a good waterproof effect. It can be directly pasted on the item package, and the operation is very simple.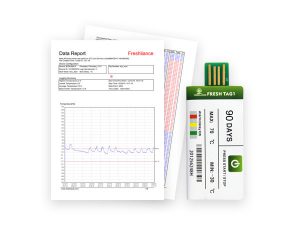 Shipping controls the temperature and humidity to extend the shelf life of food and ensure the freshness and safety of food. The USB temperature humidity data logger produced by Freshliance can monitor and record the ambient temperature of the cold chain. After the trip, the temperature data can be analyzed, which improves the quality of the shipping cold chain, promotes the development of international trade, and brings economic benefits.