Insulin Cold Chain Bluetooth Temperature Logger Price
Author:freshliance2023
2023-08-08
Insulin is an indispensable drug in the life of diabetic patients, and the quality and efficacy of insulin are greatly affected by temperature. Therefore, insulin is generally transported and stored in a cold chain to ensure the safety and effectiveness of insulin. Bluetooth Temperature Logger is widely used in the insulin cold chain, because it is easier to use, and it can check the temperature of the insulin cold chain in real-time and make timely adjustments.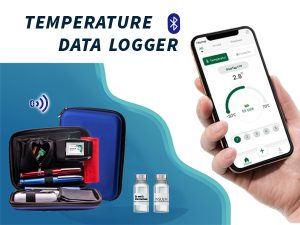 Insulin is a protein drug that is sensitive to temperature. Too high or too low a temperature will affect its quality and safety, so it is necessary to maintain a suitable temperature during transportation and storage. The Bluetooth Temperature Logger developed and produced by Freshliance is a temperature instrument based on Bluetooth technology that can be connected to a mobile phone to remotely view real-time temperature data. The temperature range it can monitor is -30°C~+70°C and the cold chain temperature of insulin is 2°C~ +8°C is the most suitable, so you can set the alarm temperature point before use, so that if the insulin cold chain temperature exceeds this temperature range, your mobile phone will immediately receive a notification reminder, and you can adjust the temperature in time. Our company's insulin Temperature Logger has a small footprint. It can be used to track and monitor the temperature not only when insulin is refrigerated at home but also in medical bags when you go out. It is very convenient to use.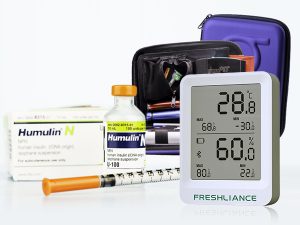 The quality and safety of insulin can be ensured through strict control of production, transportation, and storage. Freshliance can not only provide cheap insulin cold chain Bluetooth Temperature Logger, but also we can design a reasonable cold chain solution according to user needs to ensure the integrity of the insulin cold chain and provide diabetic patients with the best therapeutic effect and health management.