USB Temperature Data Logger For Blueberry Export
Author:freshliance2023
2023-07-20
Peruvian blueberries are exported all over the world. The USB temperature data logger for blueberry can help monitor and record the ambient temperature data of blueberries during the whole export process, which can ensure the quality and freshness of blueberries. According to Agraria, the report released by Fernando Cillóniz Benavides, president of the consulting agency Inform @ cción, shows that in the first half of 2023, Peru's fresh blueberry exports reached 34,685.263 tons, an increase of 42.71% over the 24,305.424 tons in the same period of the previous year.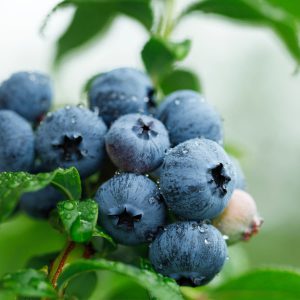 The main export markets for Peruvian fresh blueberries include the United States, the Netherlands, mainland China, Hong Kong, and the United Kingdom. The ambient temperature of the blueberries should be kept constant throughout the journey. If it is too high or too low, it will affect the quality and taste of the blueberries. USB temperature data logger for blueberry is a kind of low power consumption, long battery life, equipped with a USB plug, does not need any data management software, it can directly generate PDF records, CSV temperature history records, online IOT records, any format Yes, analyzing changes in temperature data is easier and faster. Depending on the blueberry transportation distance, you can choose models with different days, up to 180 days. The temperature recorder produced by Freshliance has relatively high accuracy, which can sensitively monitor and record the temperature changes of blueberries to ensure their quality and freshness of blueberries.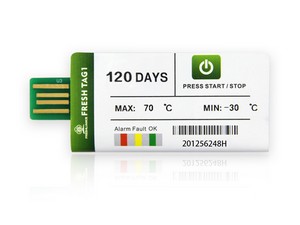 Nowadays, long-distance transportation or the export of fruits is very common. Due to their high sensitivity to temperature and humidity, cold chain transportation, containers, refrigerated vehicles, etc. are required. The USB temperature data logger produced by Freshliance is low in price, full of functions, easy to use, and has zero failure rate, so it has great advantages in monitoring fruit export cold chain storage!