Ultra Low Temperature Data Logger For Cold Storage
Author:freshliance2023
2023-07-11
The temperature in the cold storage is controlled within a specific range. In general, Ultra Low Temperature Data Logger can be used to detect the real-time and change data of the cold storage temperature. Cold storage temperature is under the control of refrigeration equipment to ensure that the stored items maintain good quality and freshness.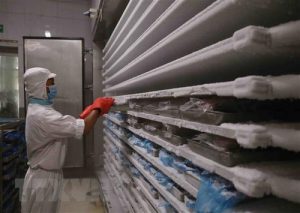 Different items require different temperature storage conditions. For example, the storage temperature of food is usually between 0°C and 8°C, some frozen meat and seafood require lower storage temperature, and proper temperature will maintain the quality and taste of the ingredients. Drugs and biological products, such as vaccines, blood products and cellular biological preparations, require more stringent storage temperature and humidity conditions to ensure their quality and effectiveness. For example, some vaccines need to be stored at ultra-low temperatures from -15°C to -80°C to maintain their activity and effectiveness.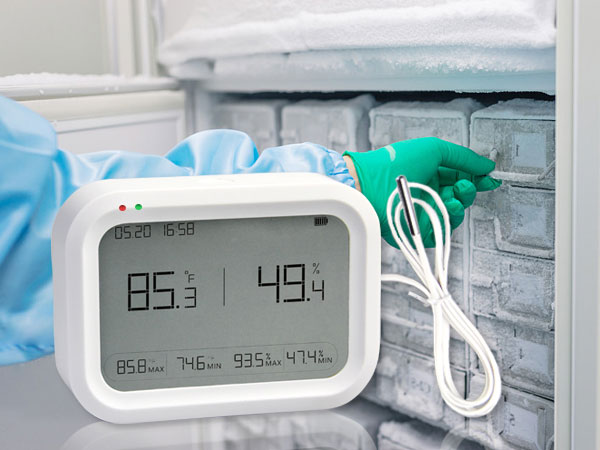 The Ultra Low Temperature Data Logger developed and produced by Freshliance is a high-precision electronic device that can work at very low temperatures, usually in the range of -90°C to -200°C. It can ensure the freshness and quality of food, and can also meet the requirements of biological vaccines and other ultra-low temperature environments, thereby ensuring quality and safety. The instrument is equipped with an LCD display that can display normal, alarm, maximum/minimum/average temperature values, operating status, and battery power. The recorder can store 35,000 readings, plugged into a computer to automatically generate a PDF/CSV/PDF+CSV report with charts, making it more convenient to analyze the data of temperature changes.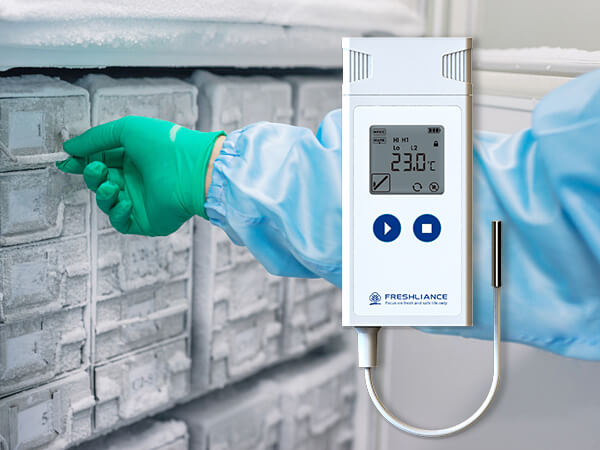 For many users, they will be more concerned about the accuracy of the Ultra Low Temperature Data Logger. The accuracy of the logger produced by Freshliance is ±0.5°C (-90°C~+70°C)/±1°C (others), which can ensure that the temperature in the cold storage The temperature and humidity must meet the specified standards and requirements, and maintain the quality and safety of stored items. And we are factory direct sales, and the price is more favorable, so it is very popular in the market.