Temperature Humidity Recorders For Vaccines
Author:freshliance2023
2023-09-05
The active ingredients in vaccines, such as viruses, proteins, or nucleic acids, need to maintain their activity within a specific temperature range. They are all temperature-sensitive substances. If the storage environment temperature is too high or too low, their activity will be affected, thus Affecting quality and safety. Vaccines must maintain a constant adaptation temperature during storage and transportation. They will use insulated boxes or refrigerated trucks for transportation, and highly sensitive temperature humidity recorders are needed to monitor the temperature of the vaccine environment to prevent the temperature from being too high or too low. It has an impact.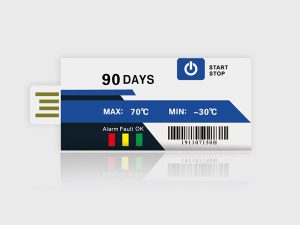 Before storing and transporting vaccines, it is necessary to fully understand the properties of the vaccine and strictly control the temperature and humidity of its environment, because vaccines with different active ingredients need to be stored at different suitable temperatures. For example, mRNA vaccines are generally between -70°C and -20°C. Under certain circumstances, they can be stored for a period of time at refrigerated temperatures of 2°C to 8°C; inactivated vaccines are generally stored at 2°C to 8°C. Store at a refrigerated temperature of °C; freeze-dried vaccines need to be stored in a frozen state, generally between -15°C and -50°C, and stored in a refrigerated state (2°C to 8°C), so the temperature detection is very important. The Thermis Log 1 Disposable Temperature Recorder produced by Freshliance is a temperature humidity recorder with high sensitivity, and its accuracy can reach 0.3℃, so it is very suitable for temperature monitoring and recording of vaccines. This product comes with waterproof packaging and occupies a very small area. It can be directly pasted or placed in the vaccine storage container or packaging. After use, it can be taken out directly. Using USB, it can be directly plugged into a computer or mobile phone to generate PDFs directly. /CSV report, the data is clear and complete, no need to install any software.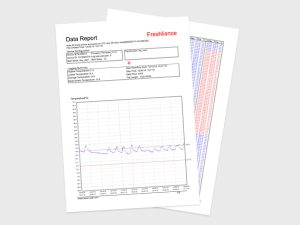 The storage requirements of different vaccines may vary. Temperature monitoring during vaccine transportation and storage can ensure the quality and safety of the vaccine. Freshliance is very familiar with the cold chain environment of vaccine storage and transportation. The temperature humidity recorders launched can ensure the normal and constant temperature of the cold chain environment of vaccines, maintain the quality and effectiveness of vaccines, and ensure that people receive high-quality vaccines, thus providing the best immune protection.