Disposable Temperature Indicators For Cosmetics
Author:freshliance2023
2023-09-06
Most cosmetics are not temperature-sensitive items, so most cosmetics do not require cold chain treatment during storage and transportation. However, some high-end skin care products or cosmetics contain active ingredients or ingredients that are easily affected by temperature and need to be stored in certain temperature ranges, such as certain facial masks, eye creams, etc., so cold chains are also required during transportation and storage technology. The cosmetic cold chain can also use Disposable Temperature Indicators to ensure that it is always within a constant temperature range and ensure its quality.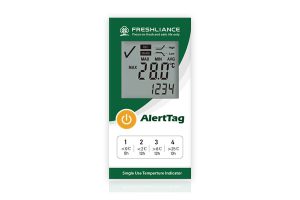 For cosmetics or skin care products that need to be maintained at a certain temperature, whether they are used at home or transported or stored in large quantities, temperature control, and temperature monitoring are also required. There are many cold chain environment temperature monitoring tools now, such as Freshliance AlertTag T10 LCD Disposable Temperature Indicators, which is a cost-effective cosmetic temperature monitoring device. Its price is relatively low. It can only be used once and cannot be used as long as the battery is dead. If you continue to use it, it can be used for up to 180 days. It also has an LCD display, whether it is in the transportation or storage of cosmetics, you only need to use the display to know the real-time, maximum, minimum, average temperature, cumulative alarm time, alarm status, etc., it It occupies a small area and can be directly pasted on the packaging. If the cosmetics at home are placed in the refrigerator, it can be directly placed or pasted inside the refrigerator. The high precision can accurately monitor the temperature of the cosmetics cold chain environment, and can also be used according to the cosmetics. The appropriate temperature range sets a reasonable alarm point, which is very convenient and simple to use.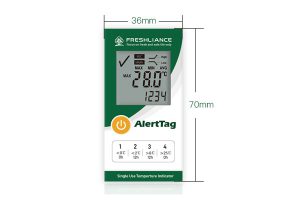 When purchasing and using cosmetics, it is best to read product labels and instructions carefully to understand their specific storage and use requirements. If it needs to be transported or stored at a specific temperature, temperature monitoring should be done. Freshliance Disposable Temperature Indicators can be used to monitor and record the temperature of cosmetics to maintain their quality and stability. The product is divided into different models according to the number of days of use. Users can choose the appropriate indicator according to specific needs, and the price is cheap.