Server Room Bluetooth Temperature Logger
Author:freshliance2023
2023-09-19
With the development of science and technology, the Internet has become indispensable in life and work. In a huge network, servers are needed for support. The server room needs temperature monitoring because servers and other network equipment will generate a lot of heat during work, which will have a great impact on the equipment hardware and network. The server room Bluetooth temperature logger is a temperature data logger that can remotely monitor and record the server room. It is more suitable for indoor temperature and humidity monitoring.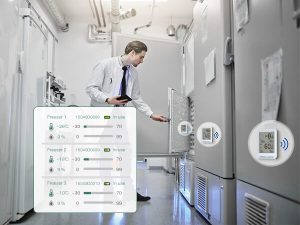 High-temperature environments may cause server hardware failure and damage, as well as degraded server performance and prolonged system response times. If the temperature in the server room is too high, it will cause a fire, so cooling is required, which will increase the energy consumption and cooling costs of the server room. Monitoring the temperature of the computer room can help the server run better and increase speed. The TH20 HACCP Bluetooth Temperature and Humidity Data Logger developed by Freshliance is a device that can monitor the temperature and humidity of the server room at the same time. It can be connected remotely through a mobile phone, and you can directly view the real-time temperature and humidity data of the computer room as well as the maximum value, minimum value, and Average value, and set the alarm temperature point. When the temperature is too high, not only the alarm status will be displayed on the instrument, but the alarm status will also be sent to the mobile phone to remind the user to adjust the temperature and humidity of the computer room in time. The server room Bluetooth temperature logger is a cost-effective instrument. You can read all temperature, humidity, and device status information through the mobile APP, so it will be more worry-free and simple to use. You only need to install our Bluetooth APP and scan it. Easy to use.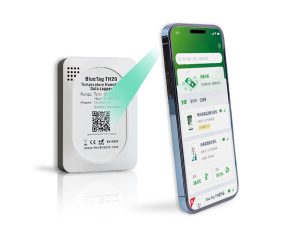 In order to ensure the normal operation of servers and network equipment, protect data security, and reduce the risk of failure, it is very important to monitor the temperature of the server room. Through real-time monitoring and timely measures, the appropriate temperature range can be maintained to ensure the stability and reliability of the equipment. Freshliance server room Bluetooth temperature logger can be used not only for temperature and humidity monitoring in server rooms but also for temperature and humidity monitoring in houses, warehouses, laboratories, museums, or cold chain transportation. It is cost-effective and highly accurate to ensure the accuracy of data. and reliability, and trustworthiness.