Refrigerated Truck USB Temperature Data Logger
Author:freshliance2023
2023-07-05
Refrigerated truck transportation can ensure the freshness and quality of food. You can choose USB Temperature Data Logger to help monitor the ambient temperature and humidity to ensure the quality and safety of food.
As people's requirements for food safety and quality are getting higher and higher, refrigerated truck transportation has become an indispensable part of the modern logistics and transportation industry. Widely used in food, medicine, cosmetics, electronic products, and other industries. Among them, the food industry is the main application field of refrigerated truck transportation.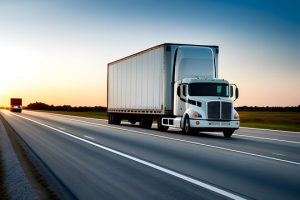 Compared with ordinary transportation methods, refrigerated truck transportation can ensure the freshness and quality of food, improve transportation efficiency and reliability, and adapt to market demand and consumer requirements. So now refrigerated truck transportation is becoming more and more popular.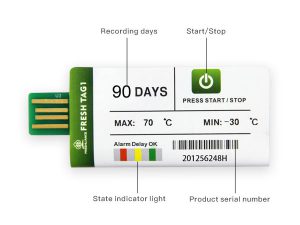 Refrigerated truck transportation needs to monitor the temperature and humidity because abnormal temperature and humidity can easily lead to the deterioration and safety of items. Especially food and medicine are more sensitive to temperature changes. The USB Temperature Data Logger is a small, easy-to-install waterproof temperature monitor. It has a built-in PDF file generation function, and the recorder can be plugged into a PC through the USB 2.0 interface to generate an unmodified PDF format data report. The product has been upgraded, with low power consumption during operation and large data storage capacity, which can meet the transportation needs of existing refrigerated trucks.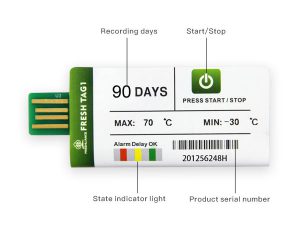 With the continuous improvement of consumers' requirements for food safety and quality, refrigerated truck transportation will face higher requirements and challenges. Freshliance will also develop together with the transportation industry, research and develop new technologies, upgrade the performance of temperature data logger, promote the development and innovation of refrigerated truck transportation, and provide consumers with safer, healthier, and higher-quality food.