Seafood Cold Chain Needs To Use Single Use Temperature Data Logger
Author:freshliance2023
2023-07-05
Due to its perishability and perishability, the transportation and storage of seafood require cold chain treatment. At the same time, a Single Use Temperature Data Logger is also required to monitor the temperature to ensure the freshness and quality of the product. Seafood refers to various aquatic products caught or farmed in the ocean, including fish, shellfish, shrimp and crab, etc.
The establishment and improvement of a seafood cold chain are crucial to ensure the freshness and quality of products. Through cold chain processing, factors such as temperature, humidity, and air circulation of products can be controlled, the freshness and shelf life of products can be extended, the loss and waste of products can be reduced, and the market value and competitiveness of products can be enhanced.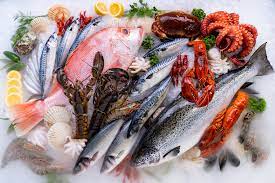 A Single Use Temperature Data Logger is a product with high-cost performance and a very good waterproof effect, which is very suitable for cold chain transportation and storage of seafood. There are many models of disposable temperature data loggers produced by Freshliance, and the trips can be divided into 7, 15, 30, 60, 90, 120, and 180 days, and you can choose the appropriate model according to your needs. After the trip, it can be directly plugged into the computer, and a PDF report can be generated without software, which is more convenient for viewing temperature data.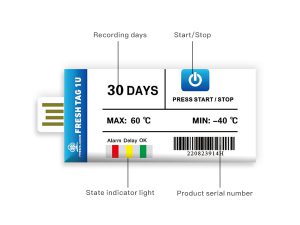 At present, the Disposable Tempe Recorder technology produced by Freshliance has matured, and the accuracy of the logger can reach ±0.5°C. It is very effective in monitoring the temperature of seafood transportation and storage, and has been highly praised by users! If you have any needs, welcome to consult!