Can Medical Cold Chain Use Wireless Temperature Date Logger?
Author:freshliance2023
2023-07-06
Many people don't know about the cold chain of medicines. In fact, the wireless temperature date logger is very suitable for cold chain transportation of medicines. Pharmaceutical transportation is a vital service that ensures that hospitals, pharmacies, and other healthcare facilities are able to provide needed medicines and medical supplies in a timely manner. Due to the special nature of pharmaceuticals and medical supplies, pharmaceutical transportation requires strict control of temperature, humidity, and other environmental factors to ensure that these items are not damaged during transportation.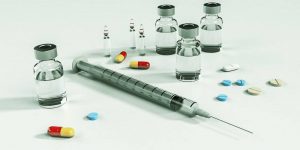 The primary task of pharmaceutical transportation is to ensure that medicines and medical supplies reach their destinations safely. Some pharmaceuticals need to be shipped within specific temperature ranges, requiring the use of specific types of shipping containers and temperature control equipment. The wireless temperature Date logger can monitor the temperature and humidity of the medicine transportation environment in real-time to ensure the safe transportation of medicines.
The wireless temperature logger is a very smart, easy-to-use recorder that can view temperature changes in real-time. The Bluetooth range is 10 meters. Just scan the code through the mobile APP. If the temperature changes during the transportation of medicines, you will be notified immediately, which can ensure the quality and safety of pharmaceutical products. Moreover, historical data can be viewed by hour, day, week, or even year, and exported in PDF or CSV format, which can analyze the environmental temperature of pharmaceutical transportation. Its accuracy is also very high, which is very suitable for the transportation and storage of medical biology and vaccines.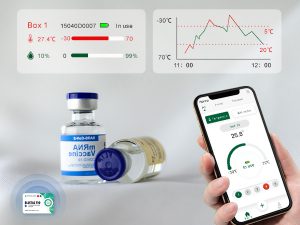 At present, the temperature recorder developed and produced by Freshliance can be applied in various scenarios, such as houses, warehouses, laboratories, museums, or cold chain transportation, etc., which can help to monitor the environmental temperature and humidity in real-time and accurately, and the price of Freshliance products is low, and the overall High-cost performance!