Milk Temperature Data Logger Helps Milk Cold Chain Storage
Author:freshliance2023
2023-08-22
Milk is one of the most important foods in our daily life, and the cold chain storage of milk is the key link to ensure the freshness and high quality of milk during the production, transportation, and sales process. Milk temperature data logger can help monitor the temperature of milk cold chain storage, so as to ensure that milk is kept at a constant and suitable storage temperature. Storing milk at a suitable temperature can extend its shelf life and maintain its freshness and nutritional value.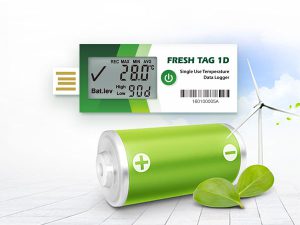 The main substance of milk is protein, which has very strict requirements on temperature, too high or too low will affect the taste and quality of milk. So cold chain is essential for cold chain transportation or storage. The working principle of milk cold chain storage involves multiple links, production, transportation, storage, etc., and the transportation and storage process requires the use of refrigerated vehicles and refrigerated warehouses. The milk temperature data logger produced by Freshliance can be used for milk cold chain storage. Moreover, it occupies a small area and can be placed directly on the packaging, so it is very suitable for milk-refrigerated vehicles and warehouses. Fresh Tag 1D LCD Single Use Temperature Data Logger is a logger with an LCD display developed by Freshliance. You can directly see the real-time temperature, maximum and minimum temperature of the cold chain environment through the display, and you can also observe the temperature alarm time. This product has a USB plug. After the milk cold chain is over, it can be directly plugged into a computer or mobile phone to generate a detailed temperature data table, and it is more convenient to analyze the data. The recorder has passed CE certification and meets the basic requirements of European laws on health, safety, environmental protection, and consumer protection, so you can buy and use it with confidence.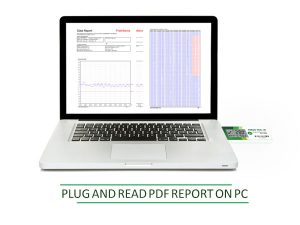 Milk cold chain storage plays an important role in ensuring milk quality, extending shelf life, maintaining freshness, and improving food safety. The milk temperature data logger produced by Freshliance has many models, full functions, and low prices, and its cost performance has always been relatively high in the same industry. Our production technology is constantly improving, which can help milk cold chain storage monitor the ambient temperature so that the quality and taste of milk can better meet market demand.