Medical Refrigerator Temperature Data Logger
Author:freshliance2023
2023-10-11
Medical refrigerators are indispensable equipment in the medical industry and play an important role in storing and maintaining the freshness and effectiveness of medicines, vaccines, and other medical items. Many drugs, vaccines, etc. are very sensitive to temperature. Higher or lower temperatures will affect their quality and safety, and medical refrigerators can maintain a constant appropriate temperature. However, when using medical refrigerators, you also need to monitor the temperature, so that it will be safer. The Medical Refrigerator Temperature Data Logger can monitor and record the specific temperature conditions during the transportation or storage of medicines in real-time. If a major accident occurs Changes can be made in a timely manner to ensure the quality and safety of medicines and vaccines.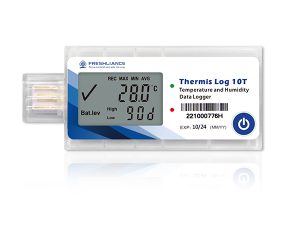 Many drugs and vaccines require storage at low temperatures to maintain their activity and effectiveness. Medical refrigerators provide adjustable temperature control and constant temperature functions to ensure that medicines are stored within the recommended temperature range. The refrigerator itself is not very large, so when choosing a Medical Refrigerator Temperature Data Logger, you must consider devices that are small in size and take up little space. The Thermis Log 10T Single Use USB Temperature Data Logger produced by Freshliance is very suitable for use in medical refrigerators because it has the characteristics of low cost, simple operation, small footprint, and lightweight. It can be directly pasted on the inner wall of the medical box or on the medicine box. In terms of packaging, it is very simple and convenient to use. Thermis Log 10T has high accuracy. Its full range (-30℃ to +70℃) measurement accuracy is ±0.5℃, so it is called an ideal choice for the transportation and storage of sensitive products, especially pharmaceuticals and vaccines. Transport and storage temperature monitoring is used. Compared with traditional temperature data loggers, this product also has an LCD display. There is no need to unpack during work. You only need to view the real-time refrigerator temperature, as well as the highest and lowest temperatures on the display. value and alarm temperature conditions, the temperature can be adjusted in time to ensure the quality of medical vaccines.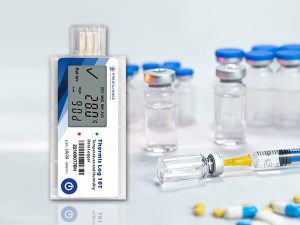 Medical refrigerators are equipped with professional temperature data loggers that can record changes in temperature and other key parameters. Important for quality control and compliance of pharmaceuticals and vaccines, it also helps meet the requirements of regulatory agencies. Freshliance has launched different models of Medical Refrigerator Temperature Data Logger in response to the market's medical cold chain transportation or storage needs, which can provide users with more reliable and accurate temperature data monitoring and recording, which is helpful for the analysis of temperature data and the quality of medical vaccines. Research and judgment, perfect performance, mature technology, and favorable price!