How To Use Cherry Temperature Humidity Recorder?
Author:freshliance2023
2023-08-04
Cherry is a very popular fruit, its delicious taste, and rich nutritional value make it one of the must-have fruits in summer. Cherries are easily damaged and deteriorated by temperature and humidity during transportation and storage. Therefore, cold chain management is very important in cherry-picking, transportation, and storage. During the cold chain management of cherries, a temperature humidity recorder can be selected to monitor the ambient temperature and humidity and ensure the quality and taste of cherries.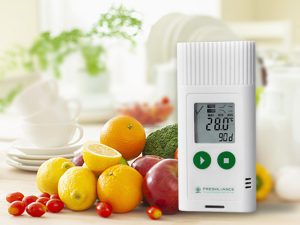 After picking, the cherries should be put into cold storage for cooling treatment immediately, especially now that there are a lot of cherries exported, the temperature monitoring scheme should be reasonable in the long-distance journey, and choosing the right temperature humidity recorder can not only save costs but also ensure the quality of the cherries. According to the nature of cherries and the cold chain demand of the market, Freshaliance has launched a variety of temperature recorders that can be used in the cold chain of cherries. TagPlus-TH LCD Display Temperature and Humidity Data logger has an LCD screen that can display all parameters, maximum, minimum, and average temperature values, and high/low alarm curves. Moreover, the device has a USB plug, which can directly read and generate complete travel temperature and humidity records on the computer. This thermometer can work up to 180 days at present, and you can choose a suitable model according to your needs, thereby reducing costs.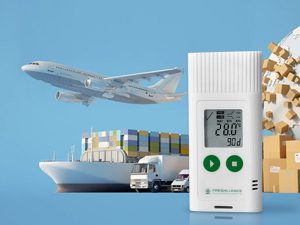 Whether it is cherries or other fruits, cold chain management is crucial to ensure their quality and safety. Good cold chain management can prolong its freshness and quality. The temperature humidity recorder produced by Freshliance can guarantee all kinds of fruit transportation and storage cold chain management needs. At the same time, we also support customization and design reasonable solutions according to the user's transportation and storage needs. Our products are low in price and high in quality. They are very popular!