Single Use USB Temperature Data Logger for Pharmaceuticals
Author:freshliance2023
2023-08-03
The pharmaceutical industry is a highly sensitive industry, and the quality and safety of the drugs produced need to be guaranteed. Many drugs are very sensitive to temperature, so strict temperature monitoring is required during the production, transportation, and storage of drugs. Single Use USB Temperature Data Logger is a one-time high-precision, high-sensitivity thermometer, which is very suitable for cold chain temperature monitoring in pharmaceutical production, transportation, and storage.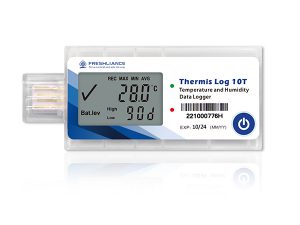 The purpose of temperature monitoring is to ensure that the temperature of the drug during production and transportation is always within the proper range. Typically, different medicines require different temperatures, and medicines need to be kept at a refrigerated temperature between 2°C and 8°C, or stored at room temperature between 15°C and 25°C. The Thermis Log 10T Single Use USB Temperature Data Logger monitors the temperature range from -30°C to +70°C, and the measurement accuracy is ±0.3°C. It is equipped with an LCD screen, and the real-time temperature, maximum temperature, minimum temperature, and Average temperature. This temperature data logger also has a USB plug. After the trip, the device can be plugged into a computer or mobile phone, and a temperature data report can be generated without installing any software, which is easier to view and analyze. This makes it ideal for the transport and storage of sensitive products, especially pharmaceuticals.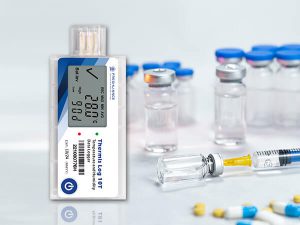 Pharmaceutical temperature monitoring also requires compliance with relevant regulations and standards, and temperature data must be recorded and monitored. There are many types of Single Use USB Temperature Data Logger produced by Freshliance, and each type is divided into different models according to the number of working days, which is more convenient for customers with different needs to choose and use. Of course, every recorder we produce has perfect performance and high-quality standards. Many customers who have used it will actively give Freshliance a high evaluation. For the pharmaceutical industry, Freshliance can help users formulate reasonable temperature monitoring solutions. While reducing costs, it also ensures that the temperature of the drug cold chain is normal!