How Much Is A Refrigerator Bluetooth Temperature Data Logger?
Author:freshliance2023
2023-07-28
With the continuous advancement of modern technology, people's lifestyles are also constantly changing. The refrigerator has become an indispensable household appliance in family life. It not only prolongs the freshness of food but also brings us convenience and comfort. It can not only store fresh ingredients but also store beverages, medicines, cosmetics, and other items, which provides more convenience for our lives. The constant temperature and humidity of the refrigerator refrigeration temperature is an important factor to ensure the quality of the items, so the Bluetooth Temperature Data Logger will be used to monitor the temperature and humidity of the refrigerator.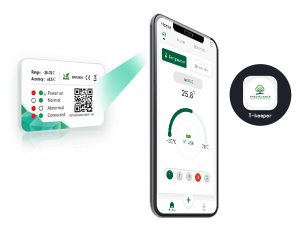 The refrigerator needs to maintain a constant temperature and humidity, but we do not want to open the refrigerator to check, and even many refrigerators do not have a temperature display, so the BlueTag T10 Bluetooth Temperature Data Logger is very suitable. The Bluetooth Temperature Data Logger only needs to download the T-keeper app, scan the QR code on the product, and it will be paired immediately. You can check the real-time maximum, minimum and average temperature, and humidity data without opening the refrigerator during use. The range of this Bluetooth is up to 10m. Just scan the code through the APP on the mobile phone to receive any temperature change notification immediately. If the temperature is too high or too low, we can adjust the temperature of the refrigerator in time to ensure the quality and safety of the items.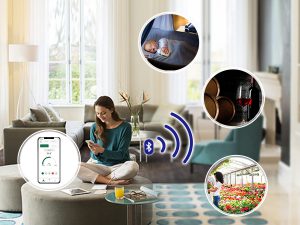 Bluetooth Temperature Data Logger is a temperature logger with a wide range of applications. It can be used in houses, wine cellars, cigar storage rooms, baby rooms, basements, greenhouses, incubators, cold chain boxes, etc. The R&D and production technology of Freshliance has matured, and every product launched is cost-effective. Welcome to buy!