Which Fruit Temperature And Humidity Logger Is Better?
Author:freshliance2023
2023-07-25
The fruit temperature and humidity logger monitors the temperature and humidity of the fruit cold chain environment to ensure the freshness and quality of the fruit. Since fruits are perishable items, temperature, and humidity will affect their quality, so the fruit cold chain has become an important means to ensure the quality and safety of fruits. Fruit cold chain refers to the way of keeping fruits under certain storage conditions by controlling factors such as temperature, humidity, atmosphere, and light to prevent fruit deterioration and rot.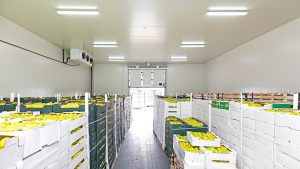 The process of fruit cold chain transportation mainly includes five links: pre-cooling, loading, transportation, unloading, and storage. Whether it is transportation or storage, it is necessary to reasonably control the temperature and humidity of the cold chain to ensure the freshness and quality of the fruit. TagPlus-TH temperature and humidity logger has an LCD screen for easy viewing of temperature data. The temperature and humidity recorder LCD screen displays all parameters, maximum, minimum, average temperature values, and high/low alarm curves. In order to facilitate its use in different regions, the product can be freely switched between Celsius (°C) and Fahrenheit (°F), the monitoring temperature range is -30°C~+70°C, the humidity range is 0~100%RH, and the accuracy is high. It can accurately detect the temperature and humidity changes in the fruit cold chain, and you can use it with confidence.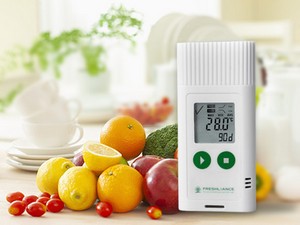 Due to the increasing demand for fruits and the higher requirements, the fruit cold chain will develop faster and better. The temperature and humidity logger developed and produced by Freshliance has a small footprint and is easy to use. Facing the cold chain demand of the market, we will also launch more high-performance, low-priced temperature and humidity loggers. Users can choose the appropriate model according to specific needs, thereby improving the cost performance of the equipment!