Temperature Humidity Data Logger with probe
Author:freshliance2023
2023-11-17
Temperature and humidity are important factors that affect the quality of many items, such as fruits, vegetables, medicines, vaccines, etc. Temperature and humidity that are too high or too low will affect their quality standards. There are also some places where appropriate temperature and humidity should be maintained at all times, such as laboratories, libraries, archives, museums, etc., so that items can be better preserved. Temperature Humidity Data Logger with probe is a temperature and humidity logger that can accurately monitor and record ambient temperature and humidity. It is suitable for monitoring and recording the temperature and humidity of various items and environments.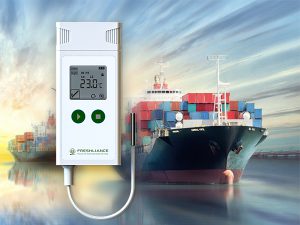 Temperature and humidity data logger with probes can help users achieve quality control, troubleshooting, data analysis, and other goals by monitoring, recording, and analyzing temperature and humidity data in the environment, and providing reliable evidence records. Atlas Log-TH provided by Freshliance can simultaneously monitor and record the temperature and humidity of the environment and can be reused multiple times. The Temperature Humidity Data Logger has an LCD display, through which the real-time temperature and humidity, maximum, minimum, and average temperature and humidity can be directly viewed. Users can understand the ambient temperature and humidity at any time and make reasonable adjustments according to the situation. Atlas Log-TH parameters can be freely set according to needs, and the temperature and humidity alarm points can be set. When the ambient temperature and humidity exceed the safe range, the device will display an alarm symbol on the display, allowing the user to adjust the ambient temperature and humidity. In order to facilitate users to analyze and judge the environmental temperature, humidity, and item quality after the monitoring is completed, the instrument also has temperature recording and data storage functions and can generate PDF/CSV/PDF+CSV format reports of charts and tables without installation. Any software only needs to be plugged into the computer, and the operation is very simple and convenient.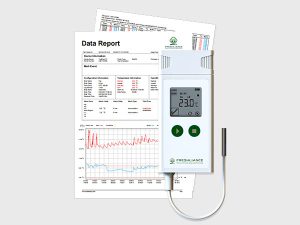 The Temperature Humidity Data Logger with probe can be used to monitor temperature and humidity in indoor or outdoor environments. It can provide real-time data to help users understand the comfort and safety of the current environment. The Temperature Humidity Data Logger provided by Freshliance is a device with good stability and complete functions. It can not only provide users with reliable temperature and humidity data but also can be used for analysis and trend prediction, helping users understand the changing trends of environmental conditions and make decisions. corresponding decisions. Our company's temperature and humidity recorder is cheap and has guaranteed after-sales service. Welcome to buy it!