Special Single Use Temperature Loggers For Vegetable Cold Chain
Author:freshliance2023
2023-09-26
Vegetables are an indispensable and important part of our daily diet, and the quality and freshness of vegetables also determine their price. Temperature and humidity are very important factors affecting the quality and freshness of vegetables, so reasonable temperature and humidity control and preservation measures are required. In the process of vegetable cold chain management, you can choose single use temperature loggers to monitor the temperature and humidity conditions. Because this instrument has high accuracy and sensitivity, the temperature and humidity data monitored and recorded will be more accurate and reliable.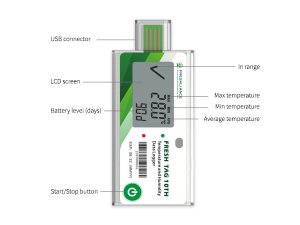 Vegetables are prone to rot and quality degradation at high temperatures, and cold chain management can control the temperature and delay the aging rate of vegetables, thereby extending the shelf life. Nowadays, vegetable cold chain management is very complete. Cold chain warehouses, refrigerated trucks, refrigerated containers, refrigerated cabinets, etc. are all good equipment for vegetable cold chains. The single use temperature logger takes up little space and can be directly attached to vegetable packaging or placed directly with vegetables. It has a good waterproof function and is very suitable for placement in cold chain equipment. Freshliance produces many types of single use temperature loggers. Fresh Tag 10 TH Temperature and Humidity Data Logger and Thermis Log 10TH Temperature Humidity Data Logger can monitor both temperature and humidity. The temperature accuracy is ±0.5℃ at full range (- 30℃ to +70℃), and humidity accuracy is ±3%RH. These two machines are equipped with USB plugs, which can be directly plugged into a computer or mobile phone after the cold chain trip to directly generate temperature and humidity data reports. They can record temperature and humidity data traceably for the cold chain storage and transportation of vegetables. They can also record temperature and humidity. A complete history of changes helps trace temperature and humidity issues in the vegetable supply chain.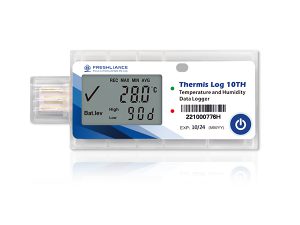 Cold chain management must be monitored for long-distance transportation and long-term storage of vegetables. Only by strictly controlling temperature throughout the cold chain process, preventing damage and contamination, and monitoring and handling abnormalities in real-time can the quality and freshness of vegetables be guaranteed. Freshliance provides many types of single use temperature loggers with complete models. It can monitor only temperature, or both temperature and humidity. The data is highly reliable and can ensure the best quality and freshness of vegetables, providing consumers with health and nutrition. vegetable products.