Disposable Temperature Recorder For Biopharmaceuticals
Author:freshliance2023
2023-08-15
Biopharmaceutical is a field that uses biotechnology and bioengineering methods to develop and produce drugs and is a field of great research and development value. Biopharmaceuticals have developed into an important part of modern medicine, and currently play an important role in human health. Biopharmaceuticals are extremely sensitive to temperature. Production, transportation, and storage all require a constant temperature environment, 2 to 8 degrees Celsius or lower. Biopharmaceuticals need a cold chain during transportation and storage. Using a Disposable Temperature Recorder can help monitor and record the temperature of the cold chain to ensure the quality and safety of drugs.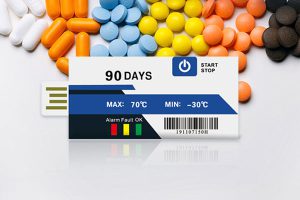 Biopharmaceutical products include vaccines, biotech drugs, and biological agents, and their cold chain-specific links include refrigeration, freezing, transportation, warehousing, and distribution. In order to establish an efficient and reliable biopharmaceutical cold chain system, strict temperature monitoring and records are required. The Thermis Log 1 developed and produced by Freshliance is a Disposable Temperature Recorder with a temperature accuracy of ±0.3°C, which is very suitable for the biopharmaceutical industry. In the process of refrigeration, freezing, transportation, warehousing, or distribution, the length of the journey is different. Our company has launched recorders that can work for different lengths of time, including models available for 7, 15, 30, 60, or 90 days. Users can choose according to their needs. Choose the right memory to reduce costs. Biopharmaceutical companies need to analyze the temperature of the pharmaceutical cold chain process after the trip. This product can be directly plugged into a computer or mobile phone to produce accurate temperature data without installing software. It is more convenient to view and analyze data.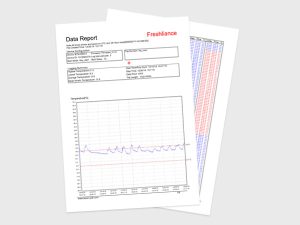 Only through reasonable temperature management and strict quality control can the safety and quality of biopharmaceuticals be guaranteed. Freshliance can provide high-quality biopharmaceutical Disposable Temperature Recorder, and can also design a reasonable biopharmaceutical cold chain temperature monitoring solution to ensure the quality and safety of biopharmaceuticals. At present, various temperature recorders of our company are widely used in cold chain transportation and storage in various industries, and the reputation of users is also good. We welcome your consultation!