BlueTag TH20 Museum Bluetooth Temperature Data Logger
Author:freshliance2023
2023-11-06
Museums are places where precious cultural relics are preserved and displayed. The items in museums are extremely sensitive to temperature and humidity. In order to maintain the integrity and value of cultural relics, museums need to maintain a suitable temperature and humidity environment. Moreover, professional temperature and humidity monitoring equipment is required, such as the commonly used museum Bluetooth temperature data logger, which can monitor and record the temperature and humidity data of the museum environment, and conduct analysis and reporting. Museum staff can make decisions based on this data and take necessary measures to adjust environmental conditions.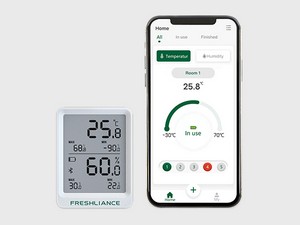 It is generally believed that the temperature in the museum should be controlled between 18-22 degrees Celsius, and the humidity should be maintained between 50-55% relative humidity. In such an environment, cultural relics can be preserved more completely and more valuable, and the audience experience will be better. BlueTag TH20 is a Bluetooth temperature and humidity data logger that can monitor and record the temperature and humidity conditions of the entire museum. You can view the current temperature and humidity, maximum/minimum temperature and humidity values, and battery power in real-time through the display. The museum's Bluetooth temperature data logger uses a more accurate HACCP temperature sensor to monitor the temperature between -30°C and 70°C, with a high accuracy of ±0.5°C in the full range (-30°C to +70°C), so the collected Temperature and humidity data are also more accurate and reliable. The reason why it is called a Bluetooth temperature data logger is because this instrument uses advanced Bluetooth technology and can be connected to a mobile phone through an APP. You can check the temperature and humidity of the museum environment through your mobile phone, and you can set parameters through the mobile phone app. If the museum's actual temperature and humidity exceed the parameters set by the user, the mobile phone will receive a notification reminder, and the museum management staff can adjust the temperature and humidity of the museum in a timely manner.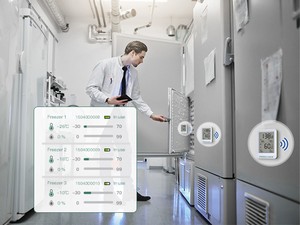 By monitoring environmental conditions in real-time, museums can prevent damage to cultural relics, extend their preservation life, and provide visitors with a comfortable visiting environment. The BlueTag TH20 museum Bluetooth temperature data logger provided by Freshliance can not only meet the real-time monitoring needs of temperature and humidity in museums, but can also be used in warehouses, libraries, laboratories, homes, greenhouse cultivation, and other places where temperature and humidity monitoring is required and can realize comprehensive Automatic monitoring, tracking and recording of process temperature provide users with accurate, reliable and effective environmental temperature and humidity monitoring and recording solutions!